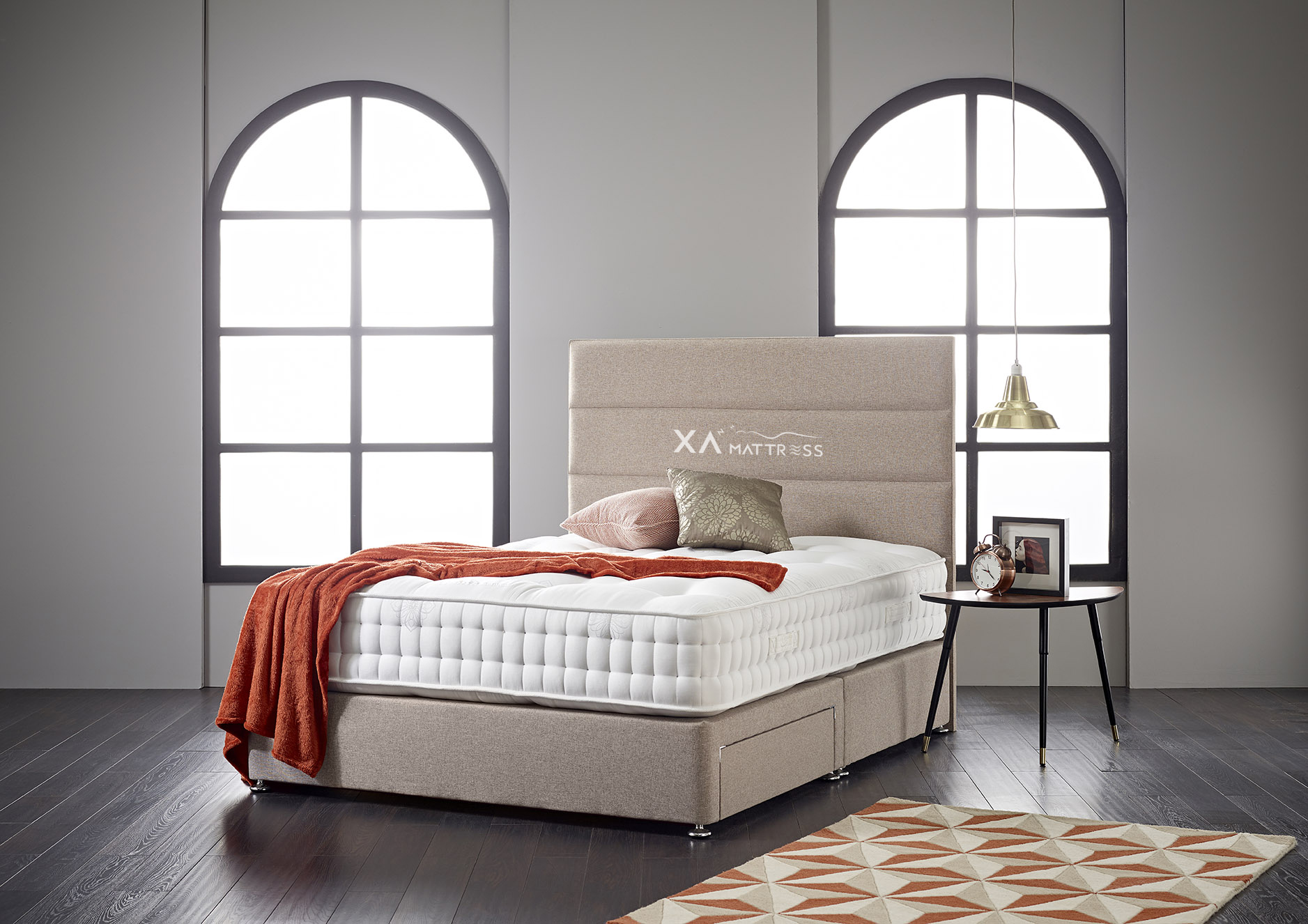 DIPLOMAT 3000 WITH NEW GENERATION AND SUMPTUOUS NATURAL FILLINGS
Our Diplomat 3000 is like nothing before, as it has brand newly developed second generation Zero Gravity technology, which is combined with lavish layers of natural fibres, such as mohair, bamboo and pashmina which allows the most luxurious comfort and support.
Diplomat 3000 is a double sided mattress, which ensures the perfect feels received on both sides, making rotating essential.
Covered in Belgian damask fabric, and side stitching which helps with edge to edge support.
The Diplomat 3000 is medium supportive.

The Healthopaedic range came from our designers as a vision to create something new for XA Mattress, such as a renowned Orthopaedic style bed, and in doing came up with the Healthopaedic brand. We are confident that Healthopaedic mattresses are the best around, as they are the original Mattress That Conforms To Your Body.
SMALL SINGLE

75cm x 190cm (2ft6 x 6ft3)

SINGLE

90cm x 190cm (3ft x 6ft3)

SMALL DOUBLE

120cm x 190cm (4ft x 6ft3)

DOUBLE

135cm x 190 cm (4ft6 x 6ft3)

KING

150cm x 198cm (5ft x 6ft6)

SUPER KING

180cm x 198cm (6ft x 6ft6)
Bespoke

sizes are available
These do take a little extra care and longer lead time, feel free to contact us to discuss your options.
XA Mattress


Latest Trends of Designs
Our team is always on trend with the latest colours and designs, composing the tradition within the design trends. Feel free to visit our large store to explore the wide range of products.